The Farmer Signing Autographs
The Flying Farmer donates memorabilia.
Mike DiGiacomio,Stan Segalla and Casey McClamon. Mike and Casey are wearing Stans leather jacket and uniform that he wore for many years flying the Avro 504k as One Shot Gatling.They are holding his scarf as well.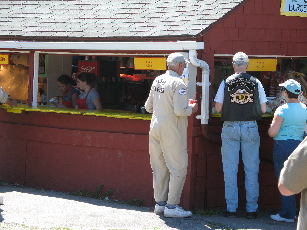 Stanley grabs a Burger before the show.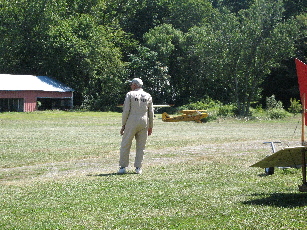 Checking out the field before the Act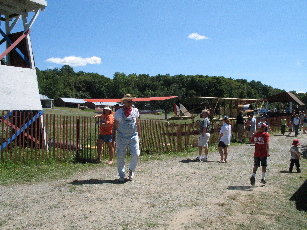 IT'S SHOW TIME..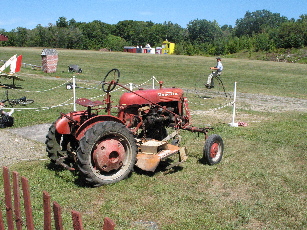 The Tractor In Waiting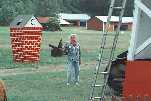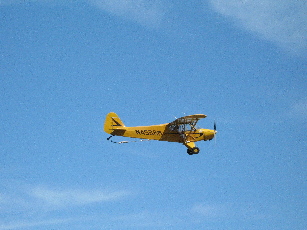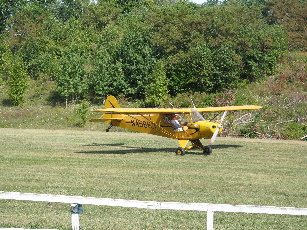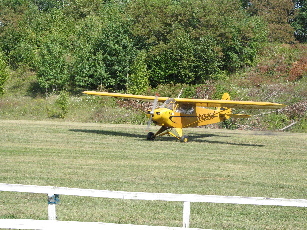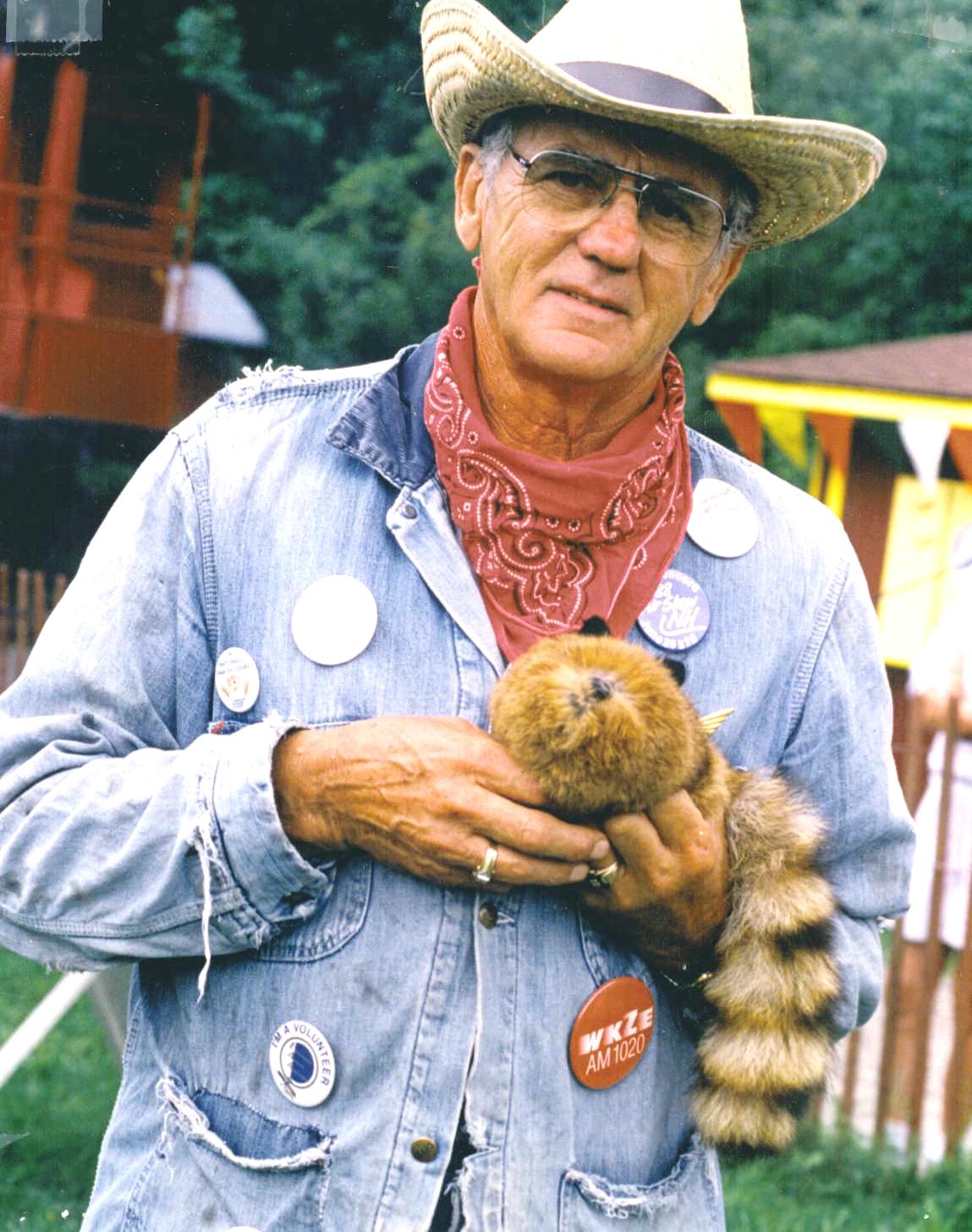 Farmer & His Friend